Forum
Skip to content
General Discussion about the PsyTrance scene, way of life, etc.
---
Geomagnetic Records presents "
GOA Trance Missions, Vol. 51 : Best of Psytrance, Techno, Hard Dance, Progressive & Ambient"
. A 2 disc compilation with 9 tracks each disc from the best known artists from the psytrance scene such as, Elegy, Haggen, Frost Raven, Optical Report, Kinesis, Predators, Psychophysical Transcripts, Try2fly, Om, Twisted Reaction, Gab-E-EMotion, Vaktun, Fractal Sound, Digital Sound Project, FFT, 01-N, Micro Scan, Random, Hunter, Sonic Elysium, Voxel9.
Track List :
Disk 1 :
1. I-Motion by Elegy 7:14
2. Minimal Session by Haggen 7:28
3. Starfire by Frost Raven 7:06
4. Hello Mother Earth! by Optical Report 8:52
5. Signs of Life by Kinesis 7:47
6. Planet X by Predators 8:00
7. Sonoric Depth by Psychophysical Transcripts 8:31
8. Dream Catcher by Try2fly 4:16
9. Te Extraño by Om 5:36
Disk 2 :
1. Annihilating Rhythm by Twisted Reaction, Gab-E-Motion 6:34
2. Funkey Monkeys by Vaktun, Fractal Sound 7:39
3. Red Star by Digital Sound Project 8:46
4. Nexus by FFT 8:34
5. Magnetoencephalography by 01-N 7:07
6. Telekinesis by Micro Scan 9:06
7. Minds or Brains by Random, Hunter 7:25
8. Shapeshifter by Sonic Elysium 10:33
9. The Desert by Voxel9 7:49
Listen Full Streamed Preview / Download
Psybonsai.com : CD quality legal psytrance downloads. Support the artists that make the music that move you.
Website
/
Facebook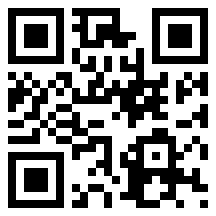 ---
Psybonsai does online distribution for Psychedelic/Progressive Trance and Chillout labels. Psybonsai is the continuation of the Cytopia Records project on Cytopia.org that run for the last 10 years. All releases are available for track by track download in wave, 320Kbps and 192Kbps mp3, further You can listen to our full track previews and decide what to download later!
Who is online
Users browsing this forum: No registered users and 14 guests