Forum
Skip to content
General Discussion about the PsyTrance scene, way of life, etc.
---
Omveda Records presents Atmospheric Medicine by Muscaria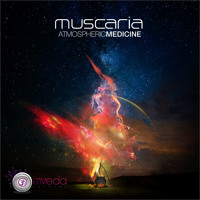 Track list :
1. Hutmaker by Muscaria & Spectrialis
2. Wisdom Keeper by Muscaria
3. Dark Kind by Muscaria
[url=http://psybonsai.com/album/muscaria-atmospheric-medicine]Omveda Records presents Atmospheric Medicine by Muscaria]Listen Full Track Preview / Download only @ Psybonsai.com : Legal downloads for Psytrance, Darkpsy, Progressive & Chill-Out music, BEST CD Quality (Wave/Mp3 of your choice)
Buy the music you like and Support the artists who make the music that moves you.[/url]
Listen our Full Streamed Radio for Psytrance/Darkpsy, progressive/Chillout
Like us on Facebook
---
Psybonsai does online distribution for Psychedelic/Progressive Trance and Chillout labels. Psybonsai is the continuation of the Cytopia Records project on Cytopia.org that run for the last 10 years. All releases are available for track by track download in wave, 320Kbps and 192Kbps mp3, further You can listen to our full track previews and decide what to download later!
Who is online
Users browsing this forum: No registered users and 5 guests