Forum
Skip to content
Victoria Forums - Upcoming Events, Lifts, Scene Discussion & more.
---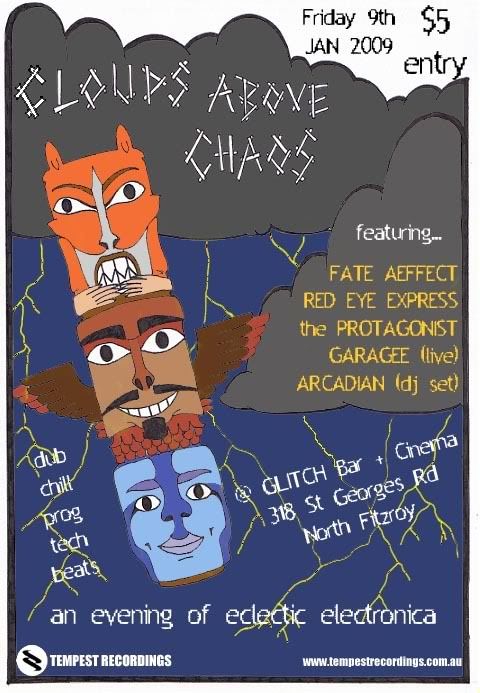 Clouds Above Chaos @ Glitch Bar on Friday the 9th of January
318 St Georges Road North Fitzroy
5$ entry
Come down to Glitch bar and enjoy a night in the Clouds above Chaos with some of Melbourne's up and coming Artist's and DJ's in a super friendly atmosphere.
Featuring...
Fate Æffect
Red Eye Express - Tempest Records
the Protagonist
Garagee (live)
Arcadian
and a new addition of our good friends the Shifty Gipsy's!
Come Down and be part of the fun!
---
Wow, didnt know Tempest Recs was still around!
Posts: 1195
Joined: Thu Jul 20, 2006 1:46 pm
---
oooo I'm in town! have some plans for dinner with friends but might keep this on the cards for afterward
---
Who is online
Users browsing this forum: No registered users and 1 guest