Forum
Skip to content
Queensland Forums (Brisbane etc) - Upcoming Events, Lifts, Scene Discussion & more.
Posts: 38
Joined: Tue Mar 02, 2010 10:25 pm
---
✯ ૐ Saturday the 11th of Sept

Deep Space Entertainment & Stepinn -

...Are putting on another Psychedelic Space Event with 2 rooms of Psy-Trance / Psy-Breaks /&/ Dub-Step / Drum & Bass.
Sorry about date clashes but -
The plan is to get this going in brisbane as a monthly event. This will give tonnes of local Psy / Breaks artists the chance to get out there and have a bit more of a bash (get regular paid gigs), it will create spots in the scene for new and up coming local artists, and it will give us more opportunity to book and host international and interstate acts on a regular basis.
The 1st 5 have been really fun, infact you could say that they have been OFF-TAP, EPIC, INSANE -
But we still need lots more support from the local peeps who would like 2 see regular Psy-Trance / DnB / Dub-Step events held in the Valley...
Psy-Trance Room......
TRANCEDUCER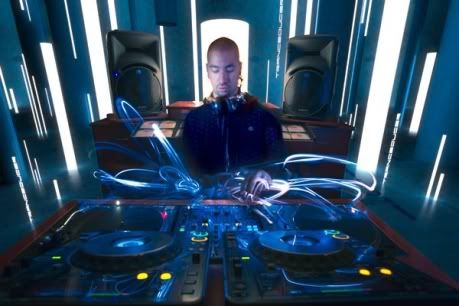 Programmed with a deep musical passion, diligent drive and natural manner, Tranceducer is highly regarded throughout Australia's dance music industry. Tranceducer's dedication to share music that thoroughly fulfills and surprises has him regularly included on Brisbane's biggest dance line-ups. Adaptable to any environment, Tranceducer regularly appears at the finest clubs and festivals and has held his own when supporting many international dance legends. As well as a constant gigging schedule, 2010 sees the conductor enter the studio to craft his own dance floor ammunition. This will see him armed and loaded to execute his primary function: converting musical energies into dance floor focused sets of techno, trance, tech-house and darker progressive house.
History
Trent, aka Tranceducer, grew up in Brisbane and has been active in the dance music scene since the early 90's. He started DJing at the age of 16 and quickly emerged into the local scene. Fast Forward to 2010, with over 10 years experience, Tranceducer has played from vinyl through to digital covering many styles including (but not limited to) trance, techno, psytrance, house, progressive, and hard-trance. This diverse range combined with Trent's adept abilities behind the decks have seen him play many favourable events (Godskitchen, Creamfields, Gatecrasher, earl of fnord, Earth Freq, Secret Sessions etc) and venues (Family, The Met, Monastery, Planet, Empire and Barsoma amongst others). In addition to this array of experience, Trent has also been involved in organising and promoting events such as Secret Sessions, Elements, Ignition, Rubiks Cube and a string of other sponsored events via his other business – Virus Light & Sound.
The future is indeed a prospect waiting to be conquered for Tranceducer with many goals and dance floors yet to be faced.
DANTERA (Omega 3 Productions)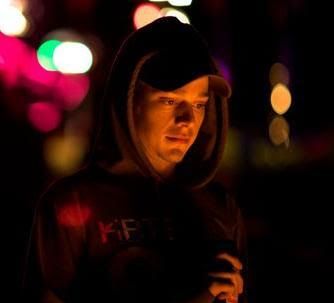 (a.k.a. Dan Morrison) was born in Byron Bay and brought up in sunny Brisbane, Queensland! Dan grew up with a love for all Music from classical to old skool & mainstream. Whilst studying Sound & Lighting at MacGregor High & Griffith University, Dan started collecting & mixing vinyl from the age of 15 under the name, Velociraptacon! (the evil transformer dinosaur)
Amongst dan & friends came the creation of crew Neuro Zenith Voodoos .. where Dan assisted in rigging installations & performing. Passing the year 2000, Dan changed his name to Dantera in suit of the undescribeable journey psychedelic trance was taking, and even to this day, Dans style has not changed and he continues to enlighten crowds minds with the element goa style!
BASTION (Deep Space, Bellingen)
Hailing from Bellingen, Nsw, Bastions musical journey started @ the ripe old age of 14 influenced by early Dnb and taking to decks soon after. Being influenced by the energy release and Sonic freedom electronic music offers, have seen him allways pushing the sounds. Spicy selections with broadsound covering ZE Breaks to Drum & Bass, from Bass Heavy Glitch Tech to Future Cut-Slut Funk. Bastion is contantly booked out playing parties, festivals, clubs & has suported acts such as - Murder One, Chase & Status, Concord Dawn, Red One, Tipper, Bass Nectar, Frenzy, Urban Monkeys, Grouch, Tom Cosm 2 name a few... The milky bars on him kidz...
VERTICAL TRANSPORT (Deep Space, Cairns /Brisbane) ॐ
Originally from Cairns and now residing in Brisbane, Vertical Transport is a Dj/turntablist/producer and promoter of Deep Space Entertainment. With over 10 year's experience preforming & promoting events he has supported some of the biggest names in the electronic world such as – Ferry Corsten, Skool of Thought, Loopus in Fabular, Freestylers, Dj Hyper, Concord Dawn, CTRL-Z, Splitloop, Benza, Sugar and Krusty, Grouch, Utar Saints, Bexta, Mark Dynamics, Dj Sveta, John & Pewee Ferris, Dopamine, Simon Coyle, Sleeker… the list goes on and on….
Vertical is a Dj, very well known for his crafty skills on the 2 turntables and has played for countless amounts of Clubs, Doofs, Festivals and Radio stations etc. VT will often drop massive FX in on top of tracks and samples that have either - politicly suggestive and/or spiritual themes. His ability to make a crowd go hyper is his passion and profession. This can be clearly seen within the first 5 minutes of hearing one of his sets…
While Vertical can be known to drop in anything from Minimal to Dub-Step, Psy and/or Breaks. The main style of beats that he is best known 4 are DARK PSY-BREAKBEATS (around 140bpm). This enables him to venture anywhere within the boundary's of Broken beats and Psy-Trance and depending on the mood of the crowd, will often lean more towards one or the other…
DEMO
Check out -
http://soundcloud.com/verticaltransport
ROWAN (All Killa No Filla) (England/Aust)
Dj/producer Rowan is 1/2 of the group All Killa No Filla alongside Dj Manu. Originaly from England Dj Rowan these days can be found pushing his bangin Goa styles @ clubs festivals and doof parties up and down the East Coast of Aust.
BLATWAX (Elastic / Deep Space)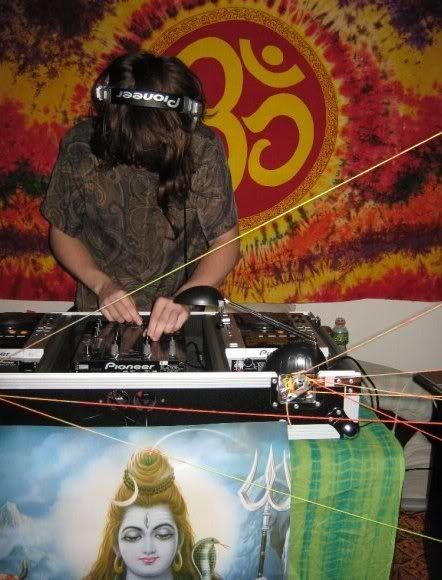 Blajke Eyles is a Brisbane based Dj/Producer/Instrumentalist who has been groping the QLD/NSW doof scene since 2007. Spending his childhood in the dry, redneck & animal filled bushlands of south-east Queensland, Blajke became accustomed to taking life easy, mostly sitting on his ass, appreciating beauty and trying to master Donkey Kong and Earth Worm Jim, at the age of 12 his focus shifted to music; Ever since, he's been clutching at every musical straw he could reach. Despite his age, Blatwax (aka Braille Snake) has mastered the Tricycle, Safety Scissors & most recently the fine art of dropping huge beats and improvising psychedelic samples/saw wave farts over the top. Make sure you've got your Lysergic Monocles on for this one kids…
Delicorish (Twizted Lotus Records)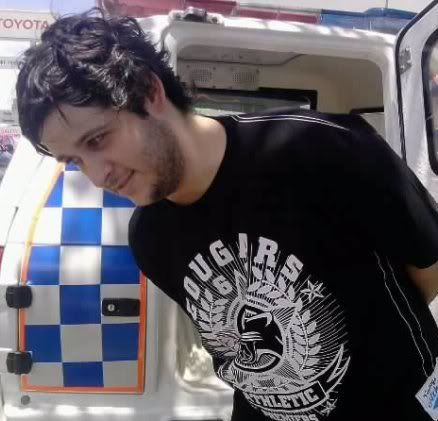 Dabling in Both Art and Music the multi-talented Delicorish, (Joel Raiti) is exceptional at selecting the best sounds to rock a dance floor.
By combining Prog / Minimal / Tech and Breaks he brings Many different sounds to the table which makes him perfect for both indoor and outdoor, Day/Night time sets.
Delicorish cooks up the perfect blend of contemporary club sounds while still bringing lush organic psychadelic elements to the mix, creating a vibe that is both energetic and pleasing to the ears.
Broken Beats room...
BEADS (SEQ)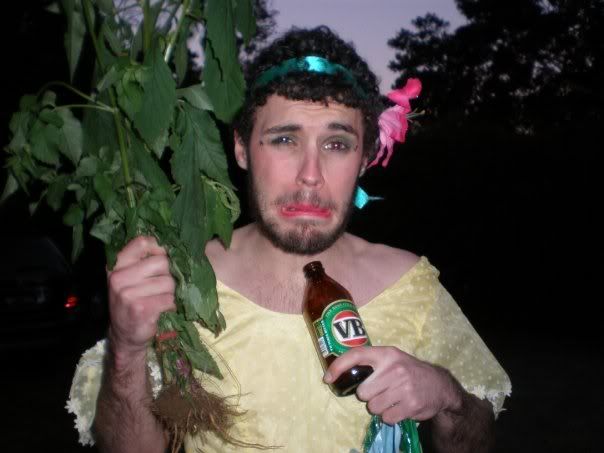 "beads' got his first taste of electronic music at the age of 12, when he received a nick skitz cd for his birthday. Little did his father know that this innocent 12th birthday present was going to be the catalyst for a life changing journey that would turn his son into a hairy little beady eyed bass addict. It is difficult to pidgenhole beads into a style or genre, he loves it all. With a penchant for funky basslines and wobbles that may induce breif periods of vertigo, beads is, to say the least, unpredictable. So grab a parrot, some crayons and a minibike and head on down into beads' lair of musical debauchery"
KURUPT (Bass Creepz)
Rus aka kurrupt. born and bred in hokitika new zealand moved to brisbane in 2003. No.1 playa for the BassCreepz brisbanes most slammin drum and bass outfit, smashin' out massive tunes with filthy phat bass lines & promoting drum and bass here in brisbane... Kurrupt also play drums for hard rock band Ten 80 playin all over queensland. ......... This Bwoy like ta keep it deep!!
Hey all, im Fayne but some of u may know me as Pez. Im livin in sunny brisbane at the mo with my girl Alana. It goes sick, mint weather and the fuckin best bunch of mates. Carvin up the decks with the BassCreepz so if you get the chance check us out, we will blow your mind!
Pez (BassCreepz's)
Hey all, im Fayne but some of u may know me as Pez. Im livin in sunny brisbane at the mo with my girl Alana. It goes sick, mint weather and the fuckin best bunch of mates. Carvin up the decks with the BassCreepz so if you get the chance check us out, we will blow your mind!
http://www.myspace.com/the1knownaspez
Kim De La Haye (DJ – Rukus/Junglettes) Brisbane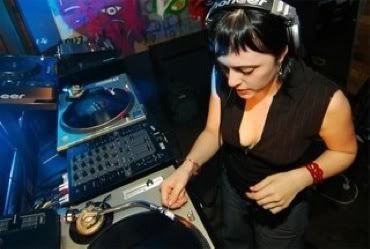 New Zealand born and raised Kim de la Haye aka DJ de la Haye, has been one of the most hardworking and energetic members of the Brisbane broken-beat scene, since moving to Australia in 2001. With track selection, mixing, and a smile that sets any dancefloor ablaze, de la Haye is a regularly booked DJ, not to mention one of the scene's leading promoters.
Before discovering jungle in '96, Kim's early musical influences ranged from soul, funk, reggae and hiphop to rock, punk and metal. Perhaps in this, we find the blue print for her versatility. Whether its dub or ragga vibes, driving techstep darkness, complex drum choppage, or rolling liquid sounds, de la Haye's drum'n'bass sets offer something for all tastes.
All of this has not gone unnoticed by other promoters, as de la Haye continues to amass an impressive DJ resume. From being a regular at local events (eg Rude Bwoyz, Phat Albeats), Kim's cross-genre appeal has also seen her feature at many non-DnB raves and festivals (eg earl of fnord, ReAnimator, Mayhem, System 6, Hidden Festival, Island Time Reggae Festival, BBQ Breaks and Shhh). She has also played all around Australia (Sydney, Hobart, Melbourne, Byron Bay), returned 4 times to New Zealand to play (including the massive 2006 Parachute Music Festival) and has recently returned from Italy after opening the Feline stage at the 2009 Sun and Bass Festival in Sardinia.
What cannot be under-stated, is Kim's massive contribution to promoting in the Brisbane broken-beat community. In 2003 she formed the all-female DJ crew 'Junglettes' , in 2004 began the dub n jungle nights 'Ragga'd' and 'Offshoots of Reggae', and in 2005 started the hard DnB/Dubstep night 'Rukus' alongside SpeakerWrath. Through both collabs with other local crews and on her own, de la Haye's events have hosted most of the international DnB acts that have come through Brisbane over the past 5 years. This incredible and often solo effort has been a driving force and integral part in the growth of this scene in Brisbane.
Recently de la Haye branched out into other musical loves - playing hiphop, dub, dubstep and glitch sets, however her main focus for 2010 is to lend more time to production. Given the accomplishments and talent shown so far, where she will go from here no one can predict.
MOISTA CLOISTA (SixBux/CrankTheSteza)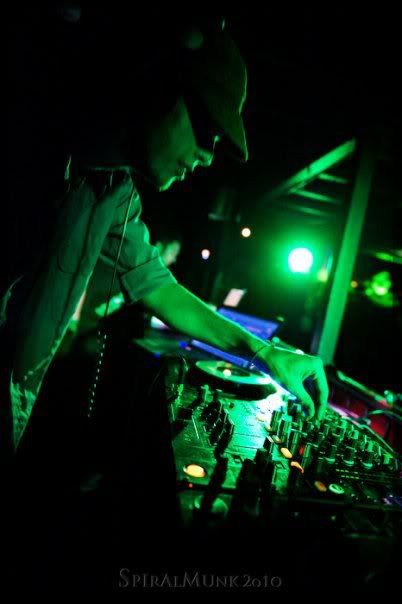 Moista Cloista is a psychoacoustic science experiment gone wrong,
brought to life in an underwater lab somewhere in the post apocalyptic swamps of Shanti Town by the hideously deformed and slightly insane Dr. Lawnsnail. After a falling out with Dr. Lawnsnail about the natives involuntary flatulence and nipple retraction caused by prolonged exposure to the Cloista's low end frequency experiments, and deciding Shanti Town was way too shanti, Moista Cloista left home with his box of moist, heinous post-apocalyptic sledgestep to cause flatulence, nipple retraction and mayhem elsewhere. Moista Cloista was last seen cranking the steza and experimenting with flatulent basslines and wonky dub inspired beats along side Artists and Dj's such as An-ten-Nae, Tipper, iLL Gates, Dov, Deekline, Circuit Bent, Grouch, Spoonbill and many more...
SNIALIEN (SEQ)
Plus more to be anounced
$15 entry or $10 before 10pm
Posts: 38
Joined: Tue Mar 02, 2010 10:25 pm
---
Only 1 week 2 go
Posts: 38
Joined: Tue Mar 02, 2010 10:25 pm
---
Set timez --->
Psy Trance / Psy-Breaks room
08-09 - Delicorish (Twizted Lotus)
09-10 - Blatwax (Deep Space/Elastic)
10-11 - Bastion (Deep Space, Bellingen/Briz)
11-12 - Vertical Transport (Deep Space, Cairns/Briz)
12-01 - Rowan (All Killa No Filla, UK)
01-02 - Dantera (Deep Space/Omega 3 Productions)
02-03 - Tranceducer (Elements)
03-04 - Depth Charger (Chunk Junky Recs)
04-05 - Nuisphere
Dub-Step / Drum & Bass room
10-11 - De La Haye (Rukus/Jungletts)
11-12 - Kurrupt (Bass Kreeps)
12-01 - Pez (Bass Kreeps)
01-02 - Beads
02-03 - Snailien (Bear Essentials)
03-04 - Moista Cloista (Six Bux/Crank tha Stezza)
Please come in and Show your support
All Tribes Welcome
Who is online
Users browsing this forum: No registered users and 1 guest