Forum
Skip to content
Queensland Forums (Brisbane etc) - Upcoming Events, Lifts, Scene Discussion & more.
Posts: 13
Joined: Sun Jan 08, 2012 2:21 pm
---
EssentialSlamFunk
present
The Underground Resistance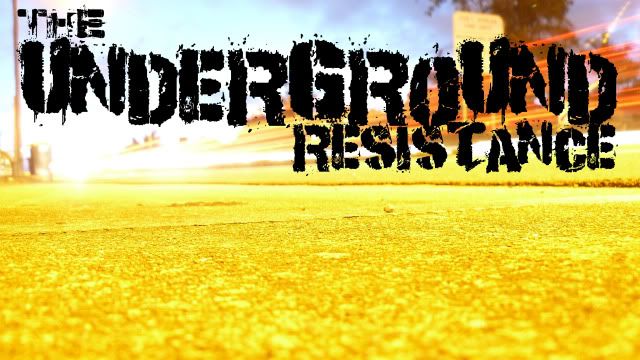 14th april 2012
This month we bring you some of
Australias best produces for an
amazing journey through some
of the best underground genres....
Positive Thought/Mustard Tiger - Up records/adapted records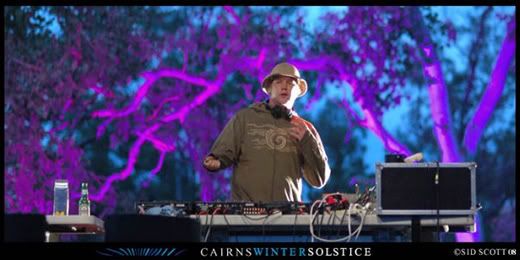 Algenon aka Positive Thought, Jeremy Pritchard, Yeti or Mustard Tiger is Algernon Renton from Limpenwood in far Nth NSW. Algernon started producing electronic music in 2003, forming half of the Electroholics duo, and in 2006 made his debut release. In 2009 he released his Positive Thought album, This is Not a Workshop, on UP Records and has been featured on compilations by such labels as Sundance, Dooflex, Yellow Sunshine Explosion and Regen records. Alg has been a regular act at such festivals as Cairns Winter Solstice, Tribeadelic gathering, Rainbow Serpent, and Bent Perception just to name a few, and has collaborated with artists such as Nitro, and is a vital part of the Free Standing Pickles project with Marty Launchpad and Felix Greenless aka Terrafractyl.
Shadow Fx - Zenon records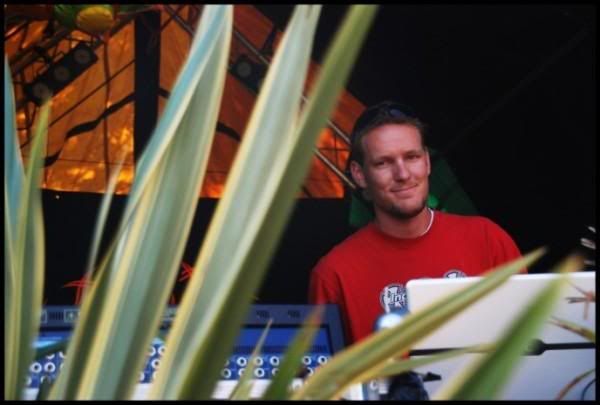 Shadow Fx was created in 2002 by 28 year old James Hayes from Melbourne, Australia. James started his musical career studying and playing drums and guitar in high school. Then at the age of seventeen he discovered psytrance in and around the famous trance hotspot of Byron Bay. After listening to and Djing the music for several years, he decided to move to Melbourne and make a serious effort to put his own mark on the scene. He set himself up with a small studio and started to produce full time, leading him to the smooth and refined sound for which he is known today. Described as a blend of deep, funky, morning grooves that are distinctively shaped from the Zenon sound. Intricate percussion lines interplay with emotive synth lines, then pieced together in the most intelligent of progressive structures. In recent years he has played at many parties all over Australia, as well as in Europe, North & South America and New Zealand. In 2008 he was nominated for beatport's artist of the year award. He has also released compilation tracks on ZMA, Iboga, Zenon, Bio-sine, plus on Cosmic Conspiracy records with his brother Tetrameth. His debut album 'Direct Influence' was released on Zenon Records in July of 2007
Staunch - hopskotch records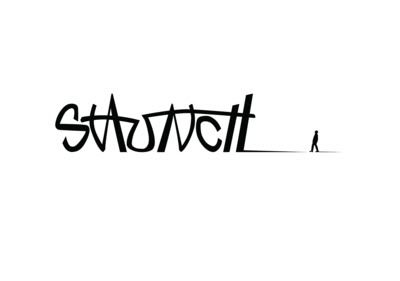 After deciding that some things are just better when combined, like a beer in your hand or boobs in your face… Two of Australia's favourite producers James Hayes (Shadow Fx) and Algenon Renton (Positive Thought, Yeti, Jeremy Glitchard, Mustard Tiger) have decided to join forces to create the suitably named project STAUNCH. And STAUNCH is exactly that - bass heavy, funk laden mid-tempo breaks that are sure to make a mess of any dance floor…
Bear - essentials
Puff n Stuff - slamfunk
Pharmacrunck - slamfunk
Sonic Chillum - slamfunk
many many more to come...
Visuals by Wildcat
Lights and Decor by
Essential Promotions
SlamFunk
Outback Entertainment
Elcycer Decor
$20.00 on door from 7pm
limited early birds $15.00 (tik sale times and outlets out soon)
Posts: 13
Joined: Sun Jan 08, 2012 2:21 pm
---
Set Times Underground Room

7.00 – 8.00pm – Puff n Stuff

8.00 – 9.00pm – Farfetch'd

9.00 – 10.00pm – Mustard Tiger

10.00 – 11.00pm – Staunch

11.00 – 12.00am – Shadow Fx

12.00 – 1.00am –Positive Thought

1.00 – 2.00am – Sonic Chillum

2.00 – 3.00am – Bear


Set Times Resistance Room

8.00 – 9.00pm – Stryder

9.00 – 10.00pm - Mateusz

10.00 – 11.00am – Yassa Acid Phat

11.00 – 12.00am – Run DMT

12.00 – 1.00am – Pharmacrunk

1.00 – 2.00am – Lestek


Set Times Balearic Room


8.00 – 9.00pm – Sonic Chillum

9.00 – 10.00pm – Auditory

10.00 – 11.00pm – Leo Ballerina (Brazil)

11.00 – 12.00am – Paul Kruger

12.00 – 1.00am – Rob Glasgow

1.00 – 2.00am - Batchelo
Who is online
Users browsing this forum: No registered users and 1 guest