Forum
Skip to content
NSW Forums (Sydney & South Coast). Upcoming Events, Lifts, Scene Discussion & more.
Posts: 4
Joined: Sat Sep 15, 2007 5:35 am
---
Come one come all, and check out the coolest shopping trolley in da WORLD! It's a free party on wheels.... a shopping trolley suped up to the max... i've got some crap speakers on there at the moment, but hopefully i'll find someone to donate a pair of old decent ones
So if you guys are bored on the weekend(no doof
), or want to have a party somewhere, try to find me or let me know where a good doofer hangout is, and we'll be down there smashin some chunky tunes!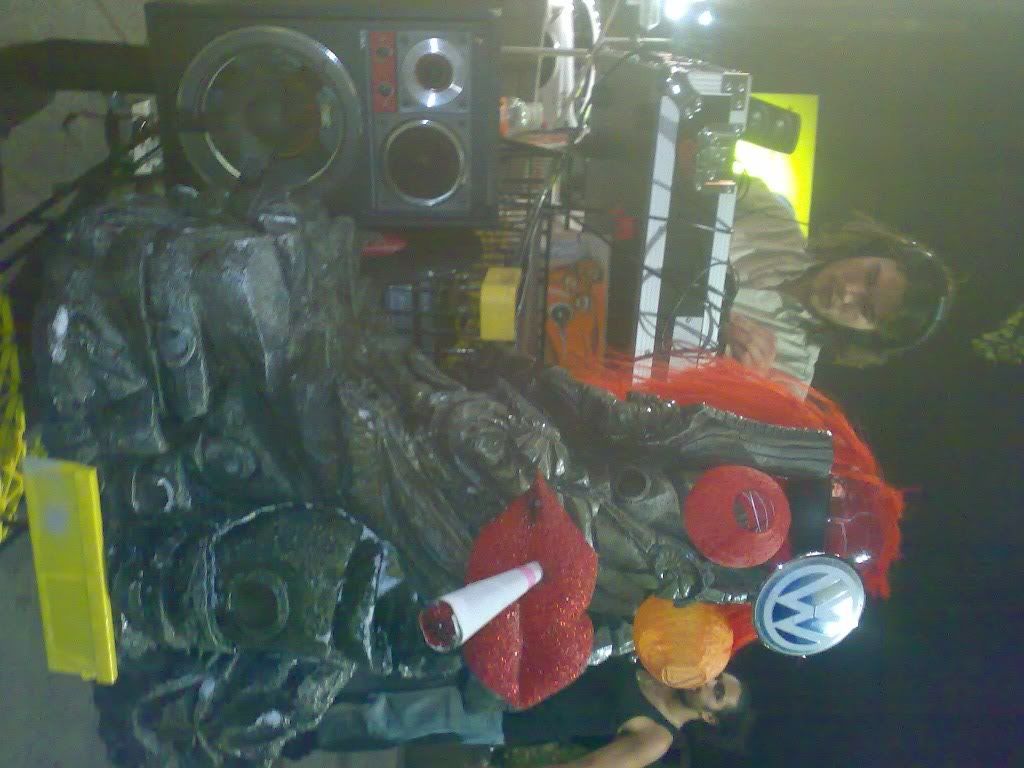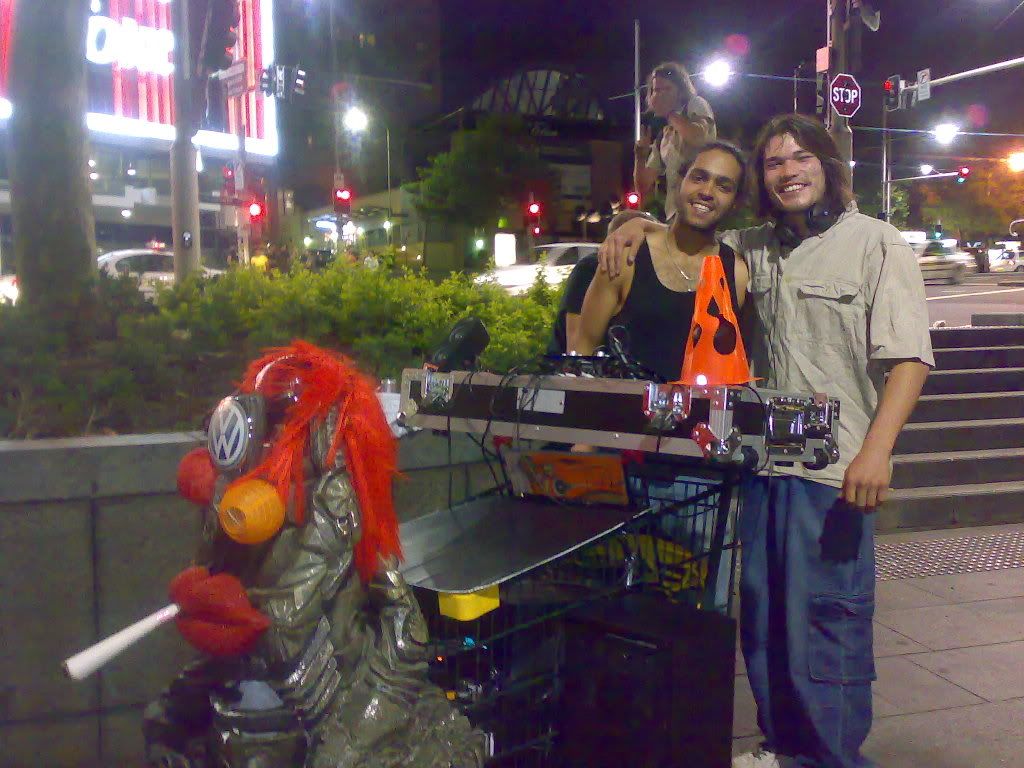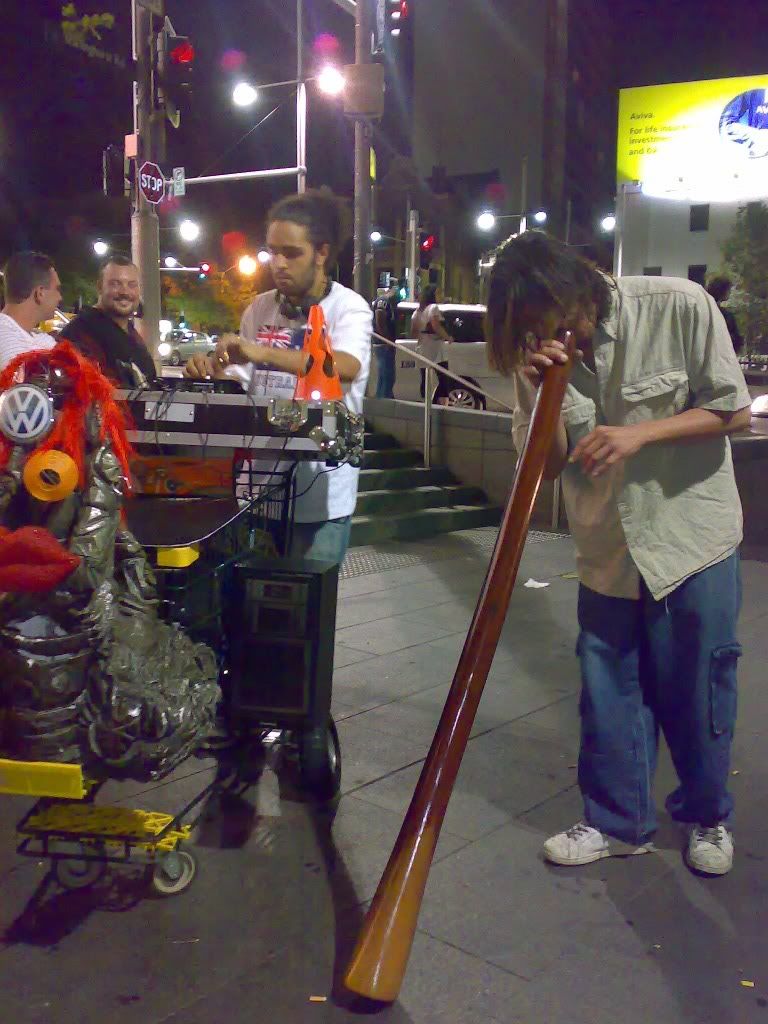 [/img]
---
Police swoop on 'wheelie bin boom box'
Saturday Sep 8 15:00 AEST

By Sean Cusick
ninemsn

As the APEC protest in the heart of Sydney wound down without major incident, one activist was receiving what he regarded to be more than his fair share of police attention.

Chris Ward took a wheelie bin converted into a stereo to the march — and the contraption caught the attention of the gathered security forces.

"I've been searched three times today for having a wheelie bin sound system," Mr Ward said.

advertisement
<a href="http://direct.ninemsn.com.au/ADCLICK/CID=02fd84c2b5aa3c8a00000000/SITE=NEWS/AREA=NATIONAL/SUBSECTION=/LOC=TOP/AAMSZ=MEDIUM/REFERRAL=GOOGLE/PAGEID=1201915137046/ACC_RANDOM=1201915142109/relocate=http://www.live.com.au"><IMG SRC="http://ads.ninemsn.com.au/ads/2006/ninemsn/071206/SEA_WLLIG_live_102006_300x250.gif" WIDTH="300" HEIGHT="250" BORDER=0></a>
"As you can see, there's noting in it but speakers, an amplifier and a battery."

Mr Ward says he was searched for half an hour on each occasion, and once extra police had to be called in after a crowd of activists surrounded the search team.

Police within the Sydney CBD have special APEC powers which allow them to detain and search anyone without cause.

Dale Mills, a "Human Rights Monitor" present at the march, described the search as an overreaction.

"In my opinion, that was just an illegal search," Mr Mills said. "That's the sort of aggressive attitude … that provokes problems at protests."
Posts: 2288
Joined: Wed May 17, 2006 9:39 pm
---
ionized wrote ::shock:


uh.... WOW!?! Does it come with cupholders??



Cupholders
I thought you'd want a wardrobe & mirror for your dresses & makeup
---
lowkey wrote:Fuck im glad I dont get into trance anymore. You guys are wack.
If the left-wing would listen to the right-wing, this goddam bird might just fly!
Posts: 4
Joined: Sat Sep 15, 2007 5:35 am
---
yep i've got a cup holder on there...... gotta have me drink
Who is online
Users browsing this forum: No registered users and 14 guests