Forum
Skip to content
NSW Forums (Sydney & South Coast). Upcoming Events, Lifts, Scene Discussion & more.
---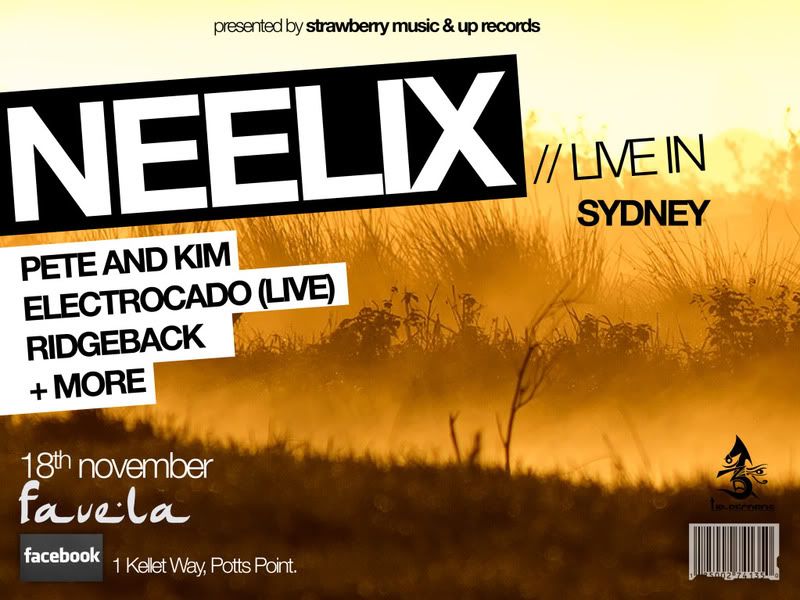 We are very excited to announce Neelix LIVE. The most in demand progressive act in the world will be playing in Sydney for one night only!
Supporting Deutschlands most infamous thick-rim glasses wearing superstar is:
Pete and Kim (DJ)
Electrocado (Live)
Ian Woodsman (DJ)
Positive Thought (Live)
+ MORE
http://www.moshtix.com.au/event.aspx?id=51565
---
Yeh it would be great to get some support out to this and we may get to use this space on a more regular basis.

Tickets are selling fast @ $25 online, there will only be door sales if tickets do not sell out.
Who is online
Users browsing this forum: No registered users and 26 guests