Forum
Skip to content
Discussion & News about DJ's & Artists
Posts: 63
Joined: Fri Mar 23, 2007 4:15 pm
---
Savage Circuit is genetically engineered by Vincent Garcia. A musician since his
early teens, and hailing from Miami, Florida , USA , Vince majored in Audio
Engineering at the Art Institute of Ft. Lauderdale where he studied Recording and
Mixing.
Having moved to the UK in the late nineties in order to immerse himself in the underground
psychedelic scene/culture, he then released Outsider / Induction Ritual on Psylevation Records
under the Pagan Technologies moniker.
This release featured two of his compositions and included additional engineering and production
by Dick Trevor.
Critically lauded, and played by DJs such as Shane Gobi . Tristan , Antaro and Captain Kairos,
among others, he then went on to release Shock Hazard. This was a collaboration with Paul Wright
of Deviant Species / RAM , which was released on the seminal Alchemy compilation Electrum.
He then continued his mutation into Savage Circuit.
Combining a hybrid approach using analogue and digital synthesizer technology with computer
generated 21st century tribal rhythms, his sound is both acidic and bouncy. Soaring melodies
reminiscent of Goa combine with brutal machine rhythms, which further collide with punchy bass
lines, crunchy percussion and hypnotic atmospheres.
His music encompasses a vibe that is equally night-time psychedelic, and morning full on. The
twilight zone.
Current release:
The Crosstalk EP (Alchemy Records), Digital Domain EP (Free-Spirit Records)
Forthcoming releases on:
Alchemy Records, Free Spirit Records, and Aphid Records
Savage Circuit Page:
http://www.psylicious.com/acts/savagecircuit
Digital Domain:
http://www.beatport.com/release/digital-domain/1128462
Initiating a 'Digital Domain' with Savage Circuit
With his latest EP release 'Digital Domain' well underway, launched on Free-Spirit Records
and reaching fans, enthusiasts and DJs from all corners of the World, I caught up with musician
and producer Vince Garcia to find out more about his foundations and of cause his psychedelic
trance act better known as Savage Circuit!
A well known face within the London psychedelic party scene originally from Miami, Vince made his
intrepid relocation to the UK to immerse himself further into the culture, music and essence the
psychedelic scene has to offer. During his formative years in the UK he released under the moniker
'Pagan Technologies', before his evolved emulation transpired into Savage Circuit.
A journey in the right direction, along its way his music has been critically lauded and played by
names such as Shane Gobi, Tristan, Dick Trevor, Antaro and Captain Kairos.
Read the full story:
http://www.harderfaster.net?section=fea ... reid=12443
:: Information :: Booking Opportunities ::
SAVAGE CIRCUIT is available for World Wide bookings through Psylicious Management.
To discuss your requirements, please make contact:
bookings@psylicious.com
http://www.psylicious.com
---
PSYLICIOUS ARTIST MANAGEMENT & BOOKINGS VISIT:
Psylicious.com
|
Twitter
|
Soundcloud
|
Facebook
|
Mixcloud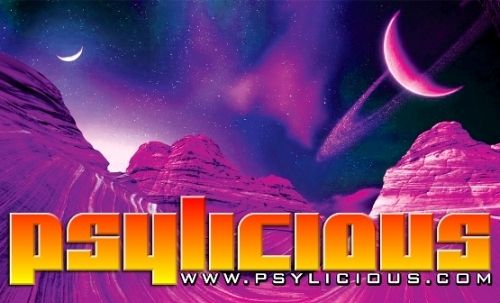 Who is online
Users browsing this forum: No registered users and 1 guest