Forum
Skip to content
Discussion & News about DJ's & Artists
---
Interview: Raz
(SunDance Records) • Israel
SunDance Records is proud to present an instant classic master of psytrance, RAZ. RAZ is Raz Kfir from Israel and his debut album "Twisted Fairytale" offers us new perspectives into powerful melodic trance. His album is filled to the brim with power, ecstatic emotion and brooding atmosphere, layered with bass lines so phat you can carve your Sunday roast on them. The melodies are unique and rich and uplifting, and some also take on a distinctive sinister dark edge producing a war inspired apocalyptic 'The world is ending' vibe.
Raz has choosen to release a double album because in this way he could showcase all his sides of musical expression. On both discs you can expect a full power melodic journey, complete with live guitars, finishing with emotional freestyle tracks. Get ready for this musical journey - Twisted Fairytale will leave you begging for more!
IceElfe: Hi Raz, please tell us a few words about you!
Raz: Hi, I am Raz Kfir, 22 years old from Israel
IceElfe: What's your musical background?When did you get into trance? Did you immediately start with the production of psytrance or did you try other styles too?
Raz: Well it all started when I was 13-14 and I went to a club for the first time.
I heard this weird music with kicks & basses and I saw a lot of people dancing to it. The connection was immediate!
I came back home after that night and I knew I wanted to make this kind of music...
From there on I started to train my self and to try to make my own style of music, took a few piano lessons and that was that.
IceElfe: How would you describe YOUR music and its focus?
Raz: I like to classify my dance floor music as "Apocalyptic, Melodic, Twisted Psytrance" - mainy focused on EMOTIONAL MELODIES, and I like to express all emotions in my music, not just the positive ones.
Making the listener FEEL whether it is fear, regret, relief, amazement is a big part of my focus also.
My freestyle/chill music is basically written on the same principles and the main focus of emotion still remains, but I have found the freestyle stuff really does give me the freedom to explore some different angles of expression through music.
IceElfe: Where do you get your inspiration from? Are there any special people, events, situations that inspire you?
Raz: My inspiration is a weird thing
A few tracks from my album I wrote during the last war in Israel and u can defiantly hear/feel it in tracks like: In god hands, due to the war, remains of the war...
All of these tracks were drawn from the inspiration I have around me all the time, wars are always an emotional time and I have channelled my emotions into my music and I think the music tells my story well.
IceElfe: Your double album Twisted Fairytale has just been released on Sundance Records. What is special about this album? What makes it unique?
Raz: Firstly it's a massive double album with 26 tracks; each disk contains Dance floor Psy Trance and some freestyle stuff which is the other side to the RAZ project.
I wanted people to get the full story when it came to my debut album, something which I think I have done pretty well, each track takes its own journey which contributes to the whole album as my ultimate expression. I wanted my album to be a treasure and a gift to listeners so I have been pouring all my heart and soul into this from day 1.
IceElfe: Which is your favourite track on the album and why?
Raz: Honestly I don't have just one favourite track because each track is very special in his on way...
But I have a few that are more special to me like:
_We crash in 2 each other
_First lesson is about emotion
_In God Hands
_I wish I had a time machine
_Dismental
_I can keep on going
IceElfe: How long did it take you to produce it?
Raz: The entire album took a year of non stop work, stopping only for minimal food and sleeping requirements.
IceElfe: Do you only have the RAZ project or are there any side projects too? What about DJing?
Raz: At the moment I have a few other projects in the works. I have been working on a night time/twig light project and a progressive project – soon you will hear more about these projects
DJing is part of the job, and I have been doing lots of live and DJ shows whilst on my tour of Australia – and I have fallen in love with this country
IceElfe: What about your plans for the future? Are you already working on a new "project"?
Raz: I am always working on new projects and sounds, and sometimes doing collaborations with other musicians and producers, while in Australia I wrote a few tracks with Positive Thought (AUS) and I have also been hooking up with a singer, which I am very happy with the results so far and its definitely something I've always wanted to do, and I will try to do this more often in the future.
IceElfe: A life without music would be...
Raz: MY LIFE IS MUSIC!
So to answer the question:
It would just not be
www.myspace.com/linkraz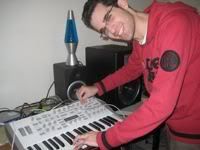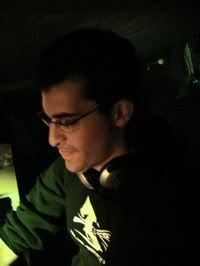 Direct link for this article:
http://www.mushlink.com/109111.html
Links for this article:
[submit a link for this article]
http://www.mushroom-online.com/v2/index ... art=109111
Who is online
Users browsing this forum: No registered users and 1 guest